The Beginning
The Founder Mr. Pietro Guidolin moves to Mexico to carry out the assembly of a new pasta plant with short cut pasta, long pasta and nest pasta lines.
Mexico
He will remain in Mexico for 10 years working in the pasta industry. At the beginning he will work as an assembly technician, then as a production manager of a pasta factory and finally as a Technical Sales Consultant for Latin America.
The birth
As the result of his experience, in an era in which construction technology saw the contribution of many innovations in the pasta machine construction sector, pushed by his customers in 1984 Pietro Guidolin founded Tecalit.
The First Press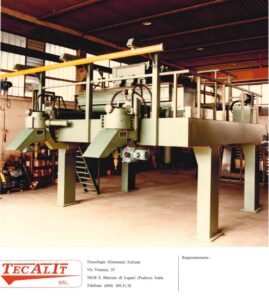 The First Press with advanced technology has been realized thanks to many years of experience in the pasta field and skilled technicians and technologists. - THE MACHINE IS STILL IN OPERATION AT FULL CAPACITY -
Line For Organic Pasta Production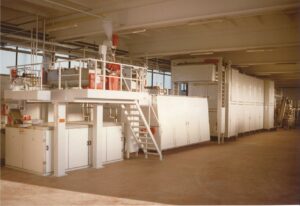 To meet the demand of an increasingly health-conscious market, Tecalit designs and supplies a new plant with innovative technology for the production of organic pasta.
Line For Special Shapes
In continuous evolution, Tecalit receives and accepts the challenge of producing a line for special shapes of pasta with Spiral Dryer of high quality, without scraps.
Long Pasta Line
Tecalit produces and supply the Long Pasta Line to expand its proposal of machines, with possibility to produce all kinds of shapes such as linguine, spaghetti, bucatini, tagliatelle.
Upgrade Of TDU Short Cut Pasta Technology
Tecalit develops the new drying technology TDU (Three Drying Unit) with Predryer, Dryer and Stabilizer section to increase the energy efficiency and guarantee a high quality pasta with possibility to reach high temperature
Upgrade Of PDT Long Pasta Technology
The experience acquired allows Tecalit to improve the Long Pasta Line with the PDT Drying Technology (Progressive Drying Technology), with different drying zones to better control the process, increase the energy efficiency and reduce the drying time.
Bt Cooker Technology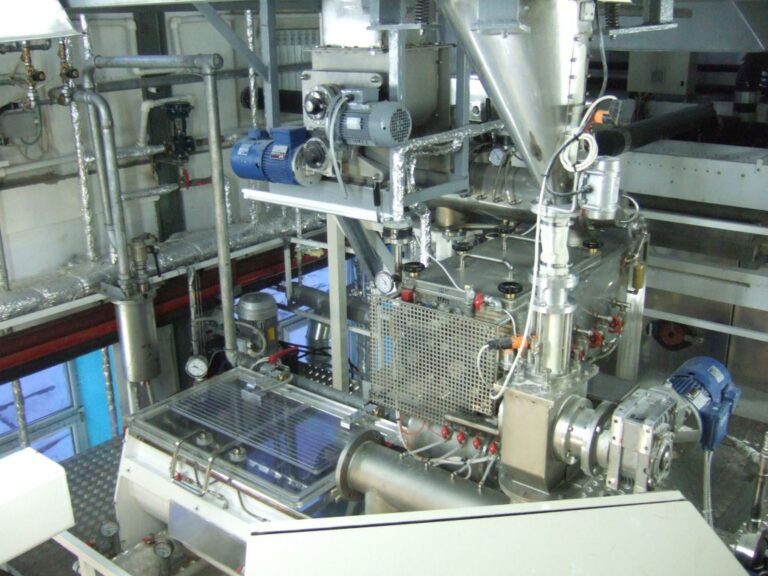 Tecalit develops and engineers the BT Cooker technology for the production of Gluten Free Pasta. This technology allows to produce pasta starting from gluten free flours and/or native legumes flours (without pre-treatment) with the aim of meeting consumer demand for coeliac, dietetic and healthy pasta.
Short Cut Pasta At High Temperature TDU-HT
The TDU drying technology has been improved and allows to dry pasta also at high temperatures (TDU-HT, Three Drying Unit – High Temperature).
Snack Pellets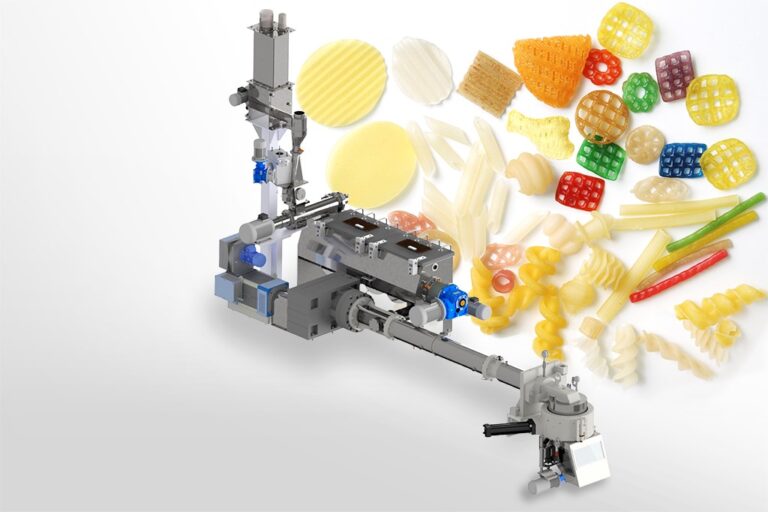 Taking advantage of the knowledge on extrusion plants, Tecalit has developed a technological process for the production of pellets for snacks cut into extruders, 2D and 3D laminated pillow pellets, directly expanded products, precooked flours and breakfast cereals that allow the use of a wide range of range of raw materials. The production process is complete with the coupling of dryers or toasters and seasonings.
Long Cut Pasta At High Temperature (PDT-HT)
The drying technology for Long Pasta has been improved and allows to dry pasta also at high temperatures (PDT-HT, Progressive Drying Technology – High Temperature)
Instant pasta
A constantly evolving world requires fast cooking products. Tecalit responds promptly introducing into the market the technologies for the production of Instant Pasta with very short cooking time and the possibility of consumption in single-serving packs.
SERVING AND ASSISTING PASTA AND SNACK PELLETS MANUFACTURERS IN THE WORLD BY PROVIDING HIGH QUALITY MACHINES AND PLANTS WITH AFTER SALES SERVICE AND TRAINING OF EXCELLENCE.
DEVELOP NEW TECHNOLOGIES AND SUPPLY PLANTS AND MACHINES OF TECHNICAL AND TECNOLOGICAL EXCELLENCE, EXPANDING OUR RANGE OF PRODUCTS AT THE SERVICE OF OUR CUSTOMERS.
WE ARE CURRENTLY PRESENT IN OVER 50 COUNTRIES WORLDWIDE AND WE AIM TO CONTINUE TO GROW
WE ARE A RELIABLE PARTNER FOR THE SUCCESS OF OUR CUSTOMERS